There seem to be a few of us that enjoy the turn at second when a double play is being completed. They make for great cards. Now, my binder is no where near as
full as GCRL's
, so it's a work in progress. But I took the time to leaf through it. So, with a little help from a special guest, let's list out the top 10 eliminations shown on cardboard. Take it away, Kenny.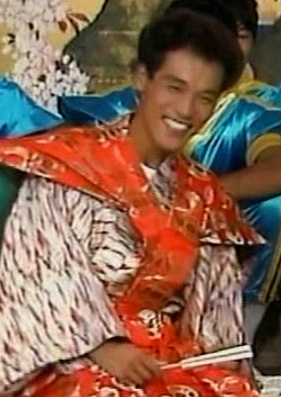 Top Ten Painful Eliminations on Cardboard!
Number ten is Sox-y Stevey Sax. He's going high, admiring his work before hitting the deck and blowing out his spleen. Someone call the meat wagon.
Popping in at number nine, shortstop Mark Lewis, who needed 12 hours of surgery to remove the extra body embedded in his torso.
Number eight goes to Flying Marcus Giles. He's not sure which way is up, but he soon found his way down. Painful!
Seven is Pirate Jay Bell, who hoped to find the treasure map, only to have a run-in with Davy Jones, get tossed from the crow's nest and walk the plank of pain. Splashddown!!!
Number six is Wally Backman, showing his age and soon to be applying for disability benefits. This Phillie needs to be put out of his misery.
Pseudo-dancer Walt Weiss gets number seven, stepping up high and landing hard. Listen to that knee shatter. The horror!
Number six goes to young Hanley Ramirez. He hopes to make it to the queen's ball on time. He avoids the palace guards, but can't avoid the eventual date with the impact of the ground. The glass slipper won't fit over a leg cast. Hanley.
Number three is Lance Blankenship. Hold up - who is the hell is this? How in the world is my brother on this list? Oh no. Lance. How will you ever walk again with you shin ripped from your body?
Number two goes to lil' brother Billy Ripken. He goes vertical and the organist plays along to the sound of his exploding liver as it echoes through the ballpark.
Let's just listen
....... OH YEAH!
And my most painful elimination IS.....
Florida Marlin Bret "Babaganoush" Barberie, who spins at second, throws wildly to first, only to have the number of knee caps he owns reduced to zero.
Thanks, Kenny. And what do we always say?